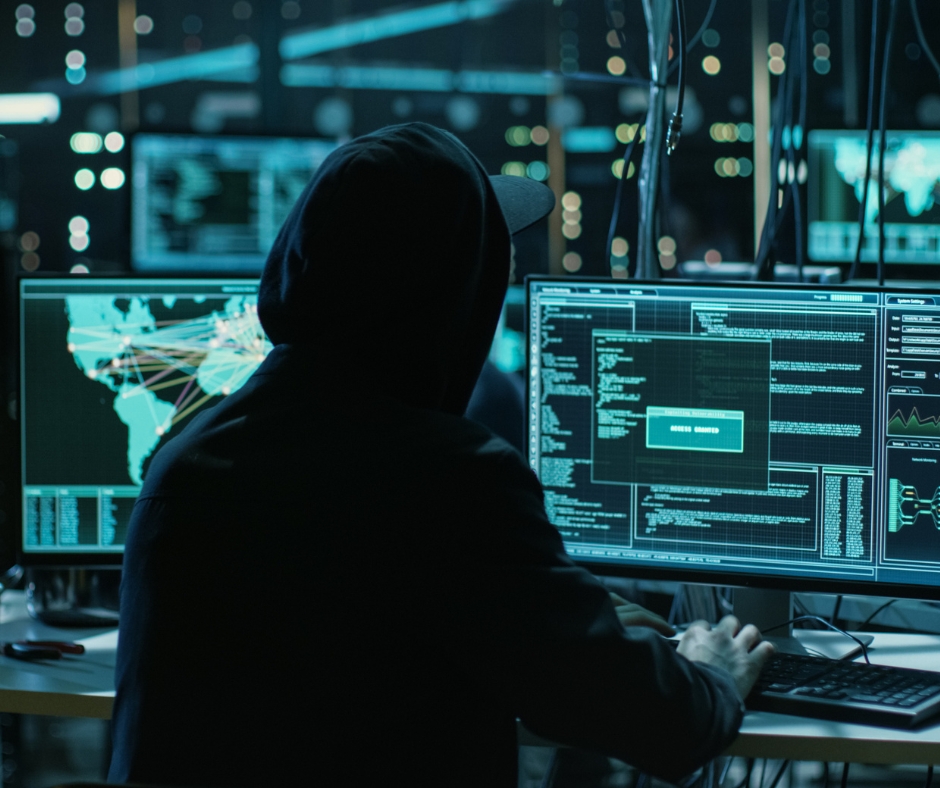 Businesses concerned about the threat of data breaches can access affordable IT equipment finance to upgrade and strengthen security and computer-based systems.
The risks posed by the threat of cybercrime, data breaches and hackers is very real as has been recently highlighted by several high profile incidents. Businesses that are subject to these attacks can face serious outcomes and their customers devastating consequences. The
Australian Cyber Security Centre
provides information and resources that may assist many people to take steps to prevent becoming a victim to these events. While the perpetrators of these crimes are clearly highly sophisticated in their methods, businesses may take own measures to do what they can to strengthen their systems with the latest equipment. This can be a necessary but costly process for many operators and instances, but an investment which may be facilitated with our affordable finance options. Businesses utilise computer-based systems for a wide range of processes and procedures within the operation. So while the current focus is in regard to strengthening security, upgrading IT may also apply to production, manufacturing, processing and other critical practices across an operation. In addition to achieving greater security of IP and data, businesses may also realise greater productivity, improved product quality and range, expanded capabilities and increased efficiency. Consideration can also be given to how an upgrade of computer-based systems may assist those businesses currently facing staff shortages as a result of the tight labour market conditions. In hospitality for example, systems that allow customers to order and pay for meals from their table may present increased efficiency and the need for less staff. So how can we assist? With a range of affordable and tailored finance solutions.
Computer System and Equipment Finance
A number of finance options are available to suit the different acquisitions required to upgrade computer-based systems. These requirements may include:- consultant and advisory services, hardware, software, delivery, commissioning, installation, testing and staff training. We offer a number of options to finance each of these stages of the process. Asset Acquisition Finance or
Equipment Finance
is suited for the purchase of specific equipment which can include the hardware and in many cases, the software as well. Equipment finance products include:-
Chattel Mortgage
Leasing
Commercial Hire Purchase (CHP)
Equipment Rental
Business owners are encouraged to discuss which finance facility is best suited to their specific structure with their accountant. The suitability of a particular finance product for a particular business will depend on a number of considerations including:- accounting method; how often the systems will need to be replaced; the approach the business takes to the balance sheet; and overall financial objectives. As an example, Leasing can have greater appeal for businesses with the need to regularly upgrade and replace computer-based systems. While longer-term installations may be better suited for financing through Chattel Mortgage. When considering choice of finance, the tax advantages currently available through
temporary full expensing
should be included. For businesses wanting to utilise this measure, Chattel Mortgage is considered the most suitable finance facility.
Financing Additional Expenses
While equipment finance can cover the hardware itself, businesses may also be seeking finance to cover the additional set-up expenditure. We offer a selection of commercial loans with the flexibility to suit a wide range of expenses. The commercial finance options for expenses such as consulting fees to advise on what systems, the installation and commissioning costs if not included in the hardware purchase and the staff training include:-
Secured Business Loan
Unsecured Business Loan
Once again, the choice of which finance product is best suited to the purpose and the business will depend on a number of factors. A priority for many will of course be the interest rate and affordability of the loan. While an Overdraft is a highly flexible and very popular form of business finance, the
interest rate
on a Secured Business Loan is significant lower than for an overdraft. Insurance Premium Funding may also be a consideration to finance large scale premiums for risk and professional indemnity policies. Our consultants will work through the options with you and negotiate with our lenders to achieve the cheapest interest rate and most attractive loan offer that will work with the business cash flow. It may be possible to include all the required extra expenses in the one commercial loan rather than have multiple smaller loans. This may assist in streamlining the payments and accounts system as well as easing pressure on the business finances as a result of the investment in new systems. The ongoing threat to businesses from cybercrime is very real and presents many challenges. We assist businesses face these challenges with affordable finance to shore up their computer-based systems as a preventative measure.
Contact Business Finance on 1300 000 033 to discuss computer and IT finance options.
DISCLAIMER: THE SPECIFIC PURPOSE IN PROVIDING THIS ARTICLE IS FOR GENERAL INFORMATION ONLY. IT IS NOT INTENDED AS THE SOLE SOURCE OF FINANCIAL INFORMATION ON WHICH TO MAKE BUSINESS FINANCE DECISIONS. BUSINESS OWNERS WHO REQUIRE ADVICE OR GUIDANCE AROUND THEIR SPECIFIC FINANCIAL CIRCUMSTANCES ARE RECOMMENDED TO CONSULT WITH AN ADVISOR OR ACCOUNTANT. NO LIABILITY IS ACCEPTED IN REGARD TO ANY MISREPRESENTATIONS OR ANY ERRORS RE ANY DATA, SPECIFICS, POLICIES AND OTHER INFORMATION AS SOURCED FROM OTHERS.