Get Started
Compare 60 lenders in under 2 minutes
Loan Amount
This won't affect your credit score
NAB Business Loans | Finance Australia
The National Australia Bank or 'The NAB' as it is commonly referred to, is one of Australia's Big 4 Banks. One of the four largest banking institutions in Australia and a major source of commercial lending and other financial services. A full-service bank, the NAB has operated in Australia for over 160 years and has an extensive branch network across the country.
NAB offers the full range of transactional services to personal and commercial customers plus offers a range of lending products for both sectors as well as services in insurance, investment and the superannuation sector. The bank has in excess of 30,000 staff, operates in 900 locations, and provides services to over 9 million customers.
As a major Australian bank, NAB is included on our lender panel so we can connect you to the bank to source a commercial loan.
This won't affect your credit score
Tailored NAB Solutions for Your Venture


NAB Commercial Finance Services

NAB offers a range of lending services for organisations and can be quite competitive with interest rates and other lending terms.

The NAB commercial loans include:-
Trade finance
Invoice financing
Overdraft facilities
General financing both secured and unsecured
The bank's website outlines their lending details and lists some of the conditions including maximum lending terms.
NAB offers a complete portfolio of commercial lending products including Leasing, Operating Lease, and Commercial Hire Purchase. The terms and conditions for each of these products vary according to the lending category. For example, the maximum term for commercial vehicle lending varies from that of equipment financing.
Find Your Perfect NAB Funding Solution


Sourcing a NAB Commercial Loan

Both existing customers and commercial organisations that do not currently hold accounts with NAB can apply for commercial financing. However, some commercial owners may find the prospect of dealing with such a large bank that they have not dealt with previously, quite daunting. We ease the process by connecting you with the right people at NAB to discuss commercial lending.

As an alternative, you may choose to engage the services of a broker to organise your commercial lending with NAB on your behalf. We have connections with brokers that will handle your commercial lending and negotiate the best interest rates and the most flexible terms.

As a major bank, NAB must comply with regulations around lending to organisations and in addition, has its own guidelines for lending. In some cases, individual organisations may find they do not meet those lending application conditions. For those commercial operators, we can provide alternate lender sources. NAB is just one of the many banks and lenders in our lender panel.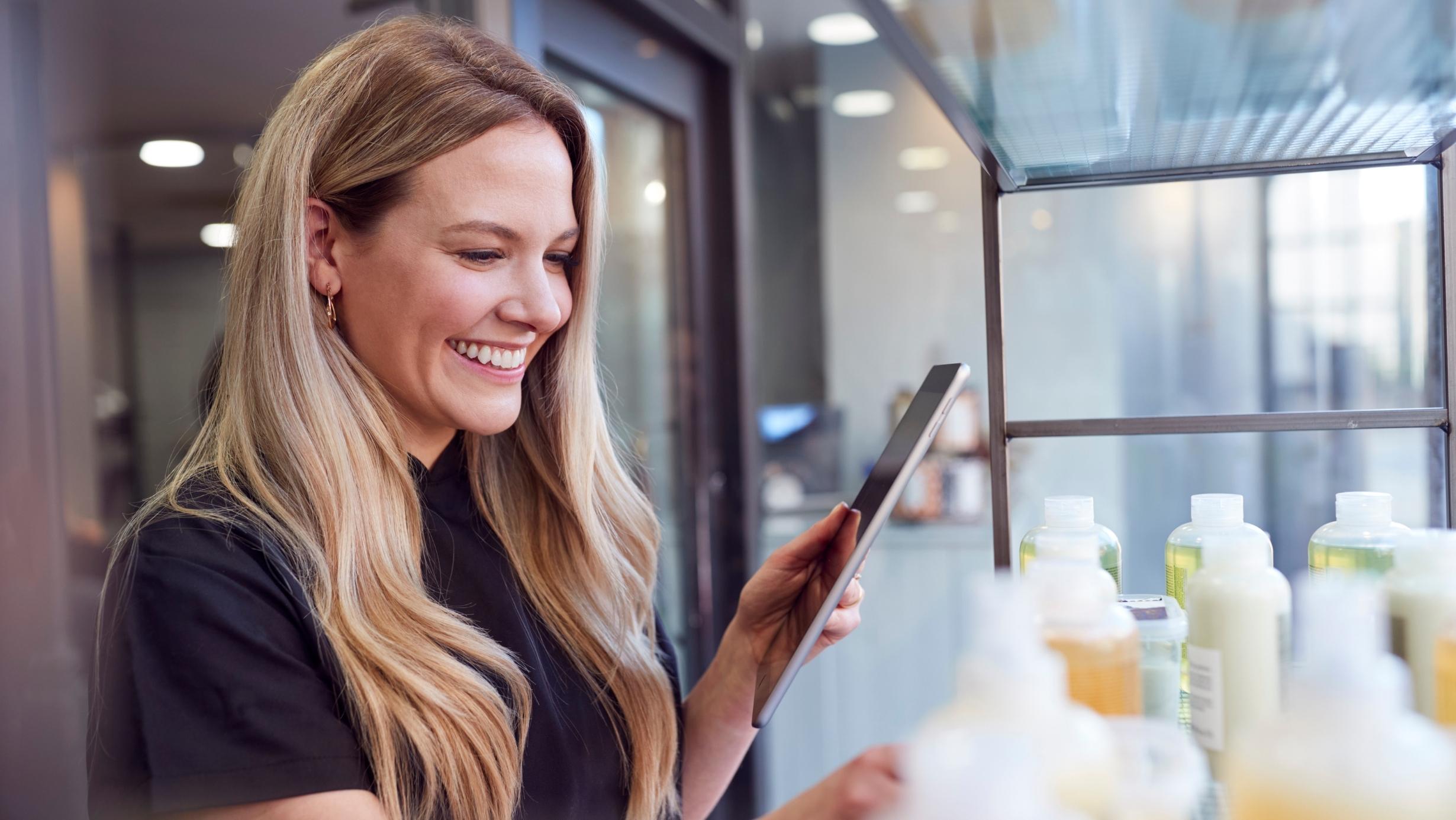 Funding Process
Provide us with a brief of your lending requirements.
If you specifically want NAB for your lending, please advise.
Our lending experts will assess your request.
We will provide you with a shortlist of lenders that meet your criteria.
If you have specified your preference for NAB commercial lending, the bank will be included in the shortlist.
We facilitate a streamlined process to access contact with National Australia Bank to discuss commercial lending.
Connect with us to be connected with the right team to discuss your secured or unsecured commercial loan requirements.
FAQs


NAB Commercial Financing
Yes, subject to the specific guidelines of individual brokers. Many brokers will offer services to all types and sizes of commercial set-ups while some may specialise in working for only some types of operations. Some brokers may also specialise in certain industry sectors or with specific financial products.
Commercial loans all offer tax deductible elements. These vary with the different products including Chattel Mortgage, Leasing, Rent to Own and Commercial Hire Purchase. Interest payments are all tax deductible. With Leasing and Rent to Own the repayments are tax deductible. With Chattel Mortgage a tax benefit is realised through depreciation.
The interest rates vary with the different funding products. Rates will change across the market with changes in the cash rate by the Reserve Bank. Rates will differ depending on the individual application and credit rating. Rates can vary for equipment in different industries. Credit providers will advertise their best rate for good credit rating applicants.
Yes. Having a current ABN is an essential requirement to be eligible for commercial funding products. Additional documentation on the financials of the operation and other details will be requested as part of the application process. If not all documents are available, ABN holders may seek No Doc or Low Doc options.
The same products apply across all industries and types of operations. But the funding offers can vary across different industry sectors for some credit products. This may occur with equipment and machinery in particular. Interest rates on equipment funding may be different from one industry to another. This may be due to risk assessment of the sector or the individual guidelines of a particular lender. Vehicle funding interest rates would be less subject to industry variations.
The type of credit product best suited to a commercial enterprise will depend on:- accounting method used; balance sheet approach; approach to tax; and financial objectives. The most popular options are Vehicle Leasing and Chattel Mortgage. Operators are advised to discuss choice of product for suitability with their accountant.
Cash flow support may be sought through an Overdraft Facility or a Secured or Unsecured Funding Option. All may be sought to support an operation with ongoing expenses to support cash flow.
New start-ups with an ABN are eligible to apply for all types of commercial loans. As most will not have all the documents for the application, they may seek No Doc and Low Doc options through specialist providers and brokers. Funding can be sought for vehicles, trucks, equipment and other purposes.
To be eligible for commercial loan, applicants must hold an ABN and identification are essential requirements. GST registration is not essential. A selection of documentation, docs, is requested. This may include tax returns, BAS returns, trading figures, bank statements, balance sheets and annual accounts.
Refinancing may be considered for many types of commercial funding arrangements. These may include asset acquisition funding, overdrafts as well as general secured and unsecured arrangements. Refinancing may be sought for a range of purposes including to achieve a lower interest rate, restructure repayment schedule or as part of a business-wide review of financials.
In general terms, any equipment which is for use in a commercial operation may be eligible for commercial funding. The ATO sets out eligibility for tax deductible asset acquisitions. The type of equipment will vary depending on the industry. It can include heavy machinery and equipment right through to general equipment such as computers, IT and photocopiers. Lenders may have their own guidelines as to what equipment they will fund.
Commercial financing is available through major and second tier banks and a wide range of non-bank lenders. Brokers offer services to assist operators to source funding to suit their requirements.
Rates are offered following an assessment of the application. The rate will be based on the credit rating of the applicant, the amount being applied for, aspects of the goods or purpose of the funding and other aspects. Rates offered vary across the lending market and are subject to the individual guidelines of the credit provider. Changes to monetary policy by the Reserve Bank can impact the interest rates market.
Features and structure of commercial loans should be assessed in relation to the accounting methods and objectives of the company. Consulting with an accountant can assist with this process. The best option is the one that suits the individual objectives and goals.
No. ABN holders and sole traders that are not incorporated are still eligible for commercial loans. Some lenders will have guidelines around application approvals. Small enterprises may seek a credit provider that accepts applications from their type of operation or seek assistance from a broker.
Our Lenders


Trusted by 60+ lenders Australia-wide
Our Lenders
Trusted by 60+ lenders Australia-wide