Get Started
Compare 60 lenders in under 2 minutes
Loan Amount
This won't affect your credit score
Specialist Business Finance Broker for Perth WA
We understand and appreciate the diverse nature of the WA economy and the unique funding requirements of many of the state's major industries. Providing access to our comprehensive range of solutions for enterprises in remote areas through to the Perth CBD.
Our specialist funding services are designed to cater for the wide-ranging requirements of all kinds of commercial operations and provide access to affordable solutions within easy reach of all sized entities. Entirely based in Australia, we are Australian owned and employ experts who are based right here and are trained in Australian commercial funding regulations and practices.
Australian owned, based and operated.
Brokers with knowledge of Australian tax, compliance and regulatory issues re financing.
Extensive know-how of commercial enterprise structures and sourcing solutions to suit.
Acute financial acumen to ensure funding supports individual operator objectives.
Proven genuine intentions to assist operators achieve affordable credit solutions.
This won't affect your credit score
Secure Fast Credit Approval


Get Fast Credit Approval – Commercial Finance Broker for Perth WA

Apply today – get fast approval!
Finance Calculator
"*" indicates required fields
In order to provide the best experience, your details are saved on our
secure server
as you enter them.
Boost Your Venture Success


How to Engage with Our Commercial Loans Broker for Perth WA Services

Engaging with us can be easily facilitated for all WA business operators. Based in Australia and utilising the latest technology and resources, we welcome contact by phone or online from all kinds of enterprises. Whether it's for a specific quote, to negotiate a complex solution or for a general  discuss on how we can assist you to achieve your goals with lower interest rate funding.

We have been in operation for 20+ years and have clearly demonstrated our superior capabilities in understanding the commercial funding market, working within changing economic conditions and solving the needs of our clients.

Funds need to be affordable but they also need to tax effective and meet regulatory conditions. Integral to the way we operate is being current with changes and updates to both state and Federal legislation that may impact our clients or lending in general. Updates to taxation, compliance and emerging opportunities are taken into consideration to optimise the options for our clients.

Our connections and accreditation in the lending market are vast and impressive, with in excess of 80 banks and lenders in our lender panel. Providing extensive opportunities for us to obtain the lowest interest rates and most workable solutions. We use our leverage with our lenders to benefit our clients.
Member of the FBAA
Accreditation with 80+ Banks and Lenders
Specialist expertise in meeting and optimising Australian tax and regulatory legislation.
Fast action, prompt communications with fully qualified, highly-trained consultants.
Explore Diverse Loan Options


Loan Types Accessible through Commercial Financing Broker for Perth WA

Our portfolio of funding types is extensive and put together to ensure we have a credit product to suit the diverse requirements of WA operators. We have the capabilities to handle all commercial funds requirements for acquisitions, growth and  ongoing cash flow support.
Funding Products for Asset Acquisitions – all kinds of commercial equipment.
Commercial Car and Vehicle Funds – cab chassis, vans, cars, SUVs, off-road and others.
Heavy Vehicle Funding for Mining, Construction and Civil Works etc.
Truck Finance – all categories from light through to heavy duty.
Cash Flow Support Funds – overdrafts, secured and unsecured commercial credit types.
Solutions for Commercial Property Acquisitions.
Specialist Products – Insurance Premium Funding and Invoice Funding
Harness the Benefits of Our Commercial Loans Broker Services


Get Affordable Rates through our Commercial Loans Broker for Perth WA Services

The focus of our services is on achieving lower, more affordable interest rates for our clients. Through our leverage with a large number of lenders, we source and negotiate for the best rates on the market at the time. Even operators with an excellent credit profile and a great relationship with their existing banker, can still appreciate advantages from engaging with us.
Lower Rates Across Comprehensive Product Selection
Leverage with more lenders
Access to specialist non-bank lending market
Tax optimised solutions
Flexible terms and negotiated conditions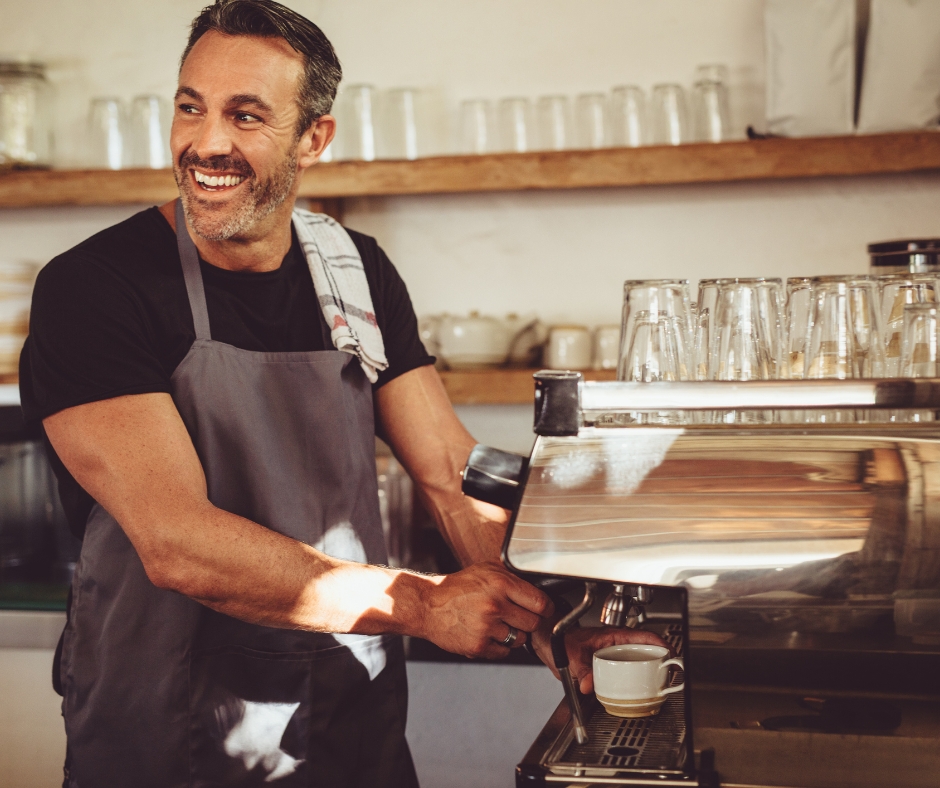 Unleash Your Venture Potential


Flexible Solutions through Expert Commercial Financing Broker for Perth WA

We appreciate that many WA operators have unique requirements that are not always satisfactorily met through some lending channels. We have a wide-ranging selection of options to ensure we do meet the needs of all operators and all kinds of commercial entities.
Funds for Owner-operators, Sole Traders, ABN Credit
Workable Credit for Partnerships, Family Enterprises, SMEs
Structured Funding for Large Companies and Group Networks
Affordable Outcomes for Low Doc and No Doc Credit
Refinancing of simple and complex credit arrangements
Credit for ne and start-up enterprises
FAQs


Business Finance Broker for Perth
Brokers provide a range of services which may vary. The general role of a commercial credit broker is to source funding for clients from across their lending network. This typically includes source the most suitable lender and quote, handling negotiations with the lender to agree to the terms and conditions requested by the client, finalising the contract and arranging settlement.
The access provided by individual brokers may vary. Some may operate primarily in their local area while others offer national access. Dealings are conducted electronically, allowing access to anyone with online access. Applications can be lodged online and documents and contracts exchanged electronically.
Yes. The same funding products apply nationally. The interest rate applicable to credit is based on the application and the goods being purchased. The location of the goods and the buyer would not impact any funds offer or the ability of a broker to handle the deal.
Brokers may have a special industry focus, but most will offer the same credit products. These include Lease, Hire Purchase, Rent to Own, Chattel Mortgage, Overdraft, Secured Credit and Unsecured options.
No. Most operators with a commercial venture operating with an ABN can use a broker. That includes micro operators, SMEs, sole traders, owner operators and those operating with an ABN only.
Even operators that have had applications rejected by a bank can contact a broker to source a credit option. Brokers often have connections with non-bank lenders that provide options for those with poor credit or without financials.
Some brokers may specialise in sectors such as mining while others will source funds for all types of equipment for all kinds of industries. There are non-bank lenders that do specialise in areas such as mining and these can be accessed via a broker.
Due to the way brokers operate, they have systems in place to source quotes quickly and get applications approved quickly. The services of a broker can save operators a lot of time compared with sourcing finance themselves. The complexity of an individual application may impact the time take to get approval.
Yes. Brokers offer comprehensive services including refinancing existing credit arrangements. They can access quotes from across many lenders to secure the most workable arrangement.
No. Most brokers offer online services and handle applications and approvals by phone and electronically. There should be no necessity to attend the offices of the broker for an interview. Documents can be exchanged electronically.
Our Lenders


Trusted by 60+ lenders Australia-wide
Our Lenders
Trusted by 60+ lenders Australia-wide