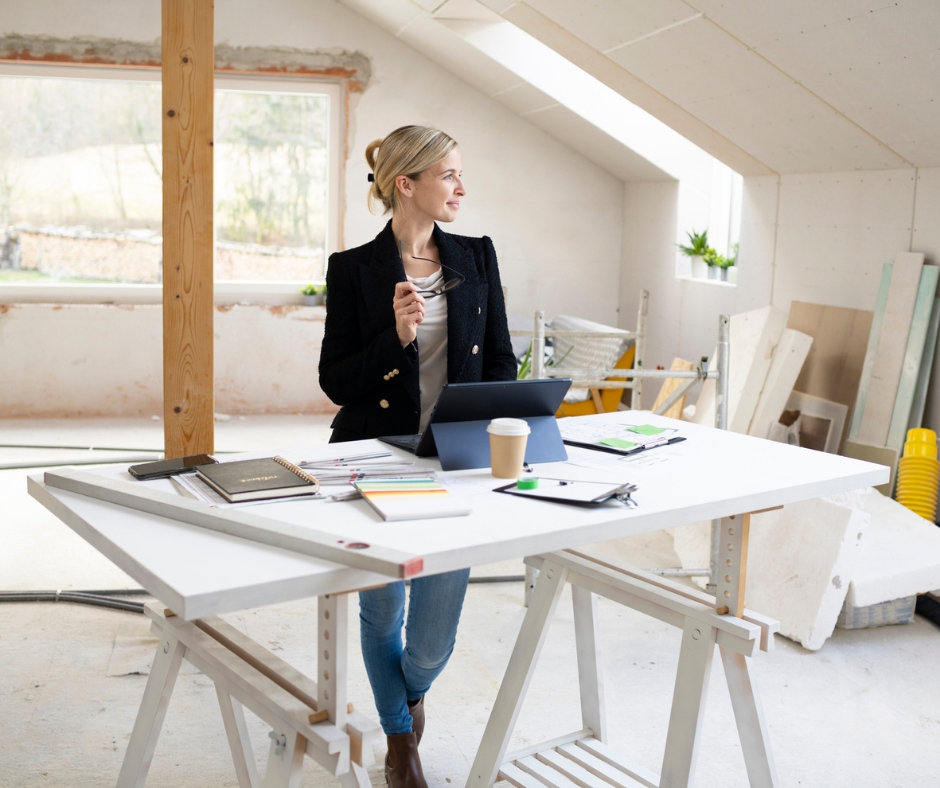 Refurbishing and refitting offices and working environments with cost-effective effective finance may deliver significant benefits and address many challenges.
The cost-benefit analysis of any investment by a business needs to be carried out to be confident of a positive outcome. Investing in upgrading the workspace with new equipment, refit or refurbishment may seem less important than other acquisitions. Investing in new plant, machinery and operating equipment which can deliver a direct and immediate outcome for the business may be seem a lot more important. But in the current economic environment, there are a number of arguments in favour of paying more attention to where employees spend their work days and where customers visit the premises. Of course, all major business expenditure can come down to the cost. We provide access to cheaper, more
cost-effective equipment finance
to facilitate upgrade of offices, work spaces and other areas of the business. We provide a range of business finance options to cover the various elements involved in the office upgrade project. Individually sourced asset finance solutions are available for goods such as hardware, machinery and plant while a range of commercial loans can suit many of the non-asset requirements. These may include the fees for designers, builders and installers and the commissioning and training expenses. There are also strong arguments for commencing the process at this time of year. We outline how reasoning and our consultants are available to provide quick finance quotes based on your costings so budgets can be prepared and plans actioned.
The Labour Shortage Issue
There is a lot going on in the labour market at the moment. There is a shortage of staff in many industries which is forcing businesses to either stretch resources or operate below maximum capacity. Both issues which can lower profitability. An upgrade to working areas either spatially or with new equipment may deliver improvements in efficiency and productivity with the same number of employees. Attracting staff has become a highly competitive process. Employers are offering a range of incentives to attract candidates for their positions vacant. An attractive and appealing contemporary working environment may be a competitive advantage within the grasp of your business. And then there is the issue of getting staff that have been working remotely for the past few years back to the office. While that style of working has been extremely useful during the pandemic, there are businesses that do want their workforce back in their premises. A refurbed space could lure them back to their new desks.
Incorporate the Latest Tech
The recent data breaches have further highlighted the importance for businesses to have the latest and most effective technology across their operation. That may be upgrading IT security systems but upgraded systems in other areas can also deliver benefits. The boost in online shopping has tested many systems for many businesses. Ensuring yours has an efficient and streamlined online shopping experience can increase return custom to grow the business. There are an endless number of technology opportunities across a wide range of industries – processing, manufacturing, general business operations, logistics etc, and our equipment finance products are available for these types of acquisitions.
Attract More Customers
Attracting more customers to the bricks and mortar premises is particularly important in retail, beauty salons and similar establishments. Improving the appearance and efficiency of these customer-facing areas may be a simple way to lift sales.
Finance Options
For the asset acquisitions, the finance options include:-
Leasing
Commercial Hire Purchase
Rent to Buy
For items that are not considered physical assets, finance solutions that may be suitable include:-
Secured Business Loan
Unsecured Business Loan
Our consultants will work with to establish which is the most appropriate form of finance and will source the cheapest rates and most cost-effective solutions. Where possible and preferable, the expenditure on a number of items may be able to be grouped into the one finance arrangement. This may assist with streamlining finance repayments and easing pressure on cash flow.
Advantages of January Decisions
Benefits may be realised by securing finance for office equipment in this early part of the year. Specifically:-
The Reserve Bank Board is due to meet to make its next interest rates decision in the first week in February. Securing finance at the current rates may represent a savings.
The accelerated asset depreciation tax measure, temporary full expensing is only available until the end of June this year.
While many businesses are taking a break, there will be tradespeople and other professions open and appreciative of work in what can be a quieter time. This may mean a better deal or just being able to get the services required in a timely manner.
While supply chains have disrupted the availability of some goods and as such limited the end of year sales, bargains may still be available in some areas. Acquiring the equipment needed at stock clearance prices may present a handy savings.
Our cheaper rates may deliver the cost-effective equipment finance needed to upgrade your business to realise significant benefits in many areas of the operation.
Contact Business Finance on 1300 000 033 to discuss the equipment finance options for upgrading office and work space environments.
DISCLAIMER: THE SPECIFIC PURPOSE IN PROVIDING THIS ARTICLE IS FOR GENERAL INFORMATION ONLY. IT IS NOT INTENDED AS THE SOLE SOURCE OF FINANCIAL INFORMATION ON WHICH TO MAKE BUSINESS FINANCE DECISIONS. BUSINESS OWNERS WHO REQUIRE ADVICE OR GUIDANCE AROUND THEIR SPECIFIC FINANCIAL CIRCUMSTANCES ARE RECOMMENDED TO CONSULT WITH AN ADVISOR OR ACCOUNTANT. NO LIABILITY IS ACCEPTED IN REGARD TO ANY MISREPRESENTATIONS OR ANY ERRORS RE ANY DATA, SPECIFICS, POLICIES AND OTHER INFORMATION AS SOURCED FROM OTHERS.