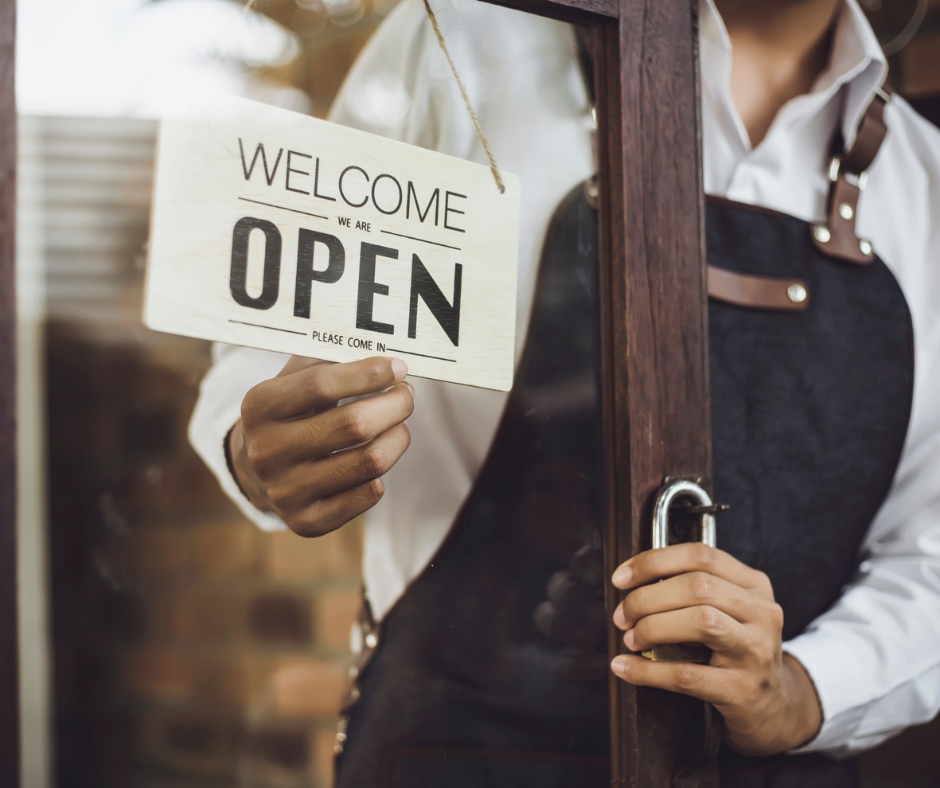 Business Finance Aust assists operators upgrade venues for outdoor trading opportunities in Queensland with cheap rates on hospitality equipment finance.
The hospitality sector was one of the hardest hit in many areas of Australia throughout the pandemic. The sector's challenges have continued with major staff shortages across the industry. So when an opportunity presents to boost business, many operators are quick to capture the chance. Currently opportunities are ahead for dining-based hospitality businesses in areas of Queensland with the next stage of the Government's overall strategy to support small businesses. This stage of the strategy is the Outdoor Activation Plan to facilitate expansion of outdoor dining and vending in specific precincts to boost activity in central business districts. But switching up operations to include al fresco service can involve significant investment by the businesses in the appropriate furniture, systems and other equipment. We overview the opportunity and how we may assist with cheaper rates on hospitality equipment finance to ensure businesses are ready to trade when the time arrives.
Opportunity for Outdoor Dining and Vending
The development of the Outdoor Activation Plan is the result of the work done by the Summertime Taskforce. This group was assigned by the Queensland Government to explore the opportunities and what was required to make it an easier process for small hospitality businesses to provide outdoor dining services. The taskforce presented its recommendations and findings to government and from those, the action plan was developed and is currently being implemented. The key points of this plan are:-
Providing support at local government level so council staff can simplify the process of approving extensions to the boundaries for liquor licensees to include outdoor and roadside areas.
To work with the relevant local councils to identify new precincts where outdoor trading could be activated.
To improve the guidance for small business owners in the process of applying for and capturing the opportunities presented for outdoor vending.
Expand Business Launchpad to reduce the level and complexity of red tape.
Develop resources that local councils could use to maximise the opportunities for outdoor vending and dining in the municipalities.
Offer the services of mentors for small business operators to assist them in preparing their business for outdoor dining and vending.
The plan for action aims to provide the necessary support to implement upgrades and improvements to the regulations and to other issues to assist councils and small businesses to maximise the outcomes and potential this presents. A resource kit for operators that are interested in capturing the opportunity will be available in April. Further details on the initiative can be found on the
government department website
.
Preparation and Planning to Capture this Opportunity
While waiting for the next stages and additional information to be rolled out, business owners can start by assessing what they may require in upgrades and changes to their business operation. The equipment, furniture, technology and other improvements to ensure the business is totally ready for outdoor dining service. With additional floor space to cover providing an increase in maximum numbers that can be served, there may be a need for larger capacity in the food preparation areas as well as in the customer-facing areas. Implementing pay and order at the table technology systems can be extremely useful with outdoor service areas to minimise the risk of walk-offs. Our hospitality finance products are available to cover a wide range of assets and equipment that is required to operate a business in this sector.
Hospitality Equipment Finance at Cheaper Rates
For the acquisition of assets – both equipment and technology systems, we offer a full portfolio of commercial finance products.
Chattel Mortgage
is one of the most popular and widely-used finance products as it suits most businesses that use the cash accounting method and most asset purchases. This form of finance currently has the added benefit of being suited to businesses opting to realise the
benefits of temporary full expensing
.
Hospitality Equipment Leasing
is also extremely popular as an off-balance sheet finance option. It is relatively versatile in suiting many acquisitions. Rent to Own and Commercial Hire Purchase are also available. Our consultants work closely with our customers to pinpoint their specific objectives and source a finance solution which meets those objectives. That always means negotiated the cheapest interest rate from across our vast lender panel and achieving loan terms and conditions that will support the business' growth. Finance can be approved prior to the purchase of equipment. Business operators can commence the application process with our consultants based on an estimate of the finance required and a draft list of the equipment they need to purchase. This is a great strategy for planning and budgeting. Loan offers are updated and reviewed as specific details of the equipment is known. Contact your local government to see if your precinct is included in this initiative and if it is, call us to start talking hospitality finance.
For cheaper hospitality equipment finance contact Business Finance on 1300 000 033
DISCLAIMER: THE SPECIFIC PURPOSE IN PROVIDING THIS ARTICLE IS FOR GENERAL INFORMATION ONLY. IT IS NOT INTENDED AS THE SOLE SOURCE OF FINANCIAL INFORMATION ON WHICH TO MAKE BUSINESS FINANCE DECISIONS. BUSINESS OWNERS WHO REQUIRE ADVICE OR GUIDANCE AROUND THEIR SPECIFIC FINANCIAL CIRCUMSTANCES ARE RECOMMENDED TO CONSULT WITH AN ADVISOR OR ACCOUNTANT. NO LIABILITY IS ACCEPTED IN REGARD TO ANY MISREPRESENTATIONS OR ANY ERRORS RE ANY DATA, SPECIFICS, POLICIES AND OTHER INFORMATION AS SOURCED FROM OTHERS.