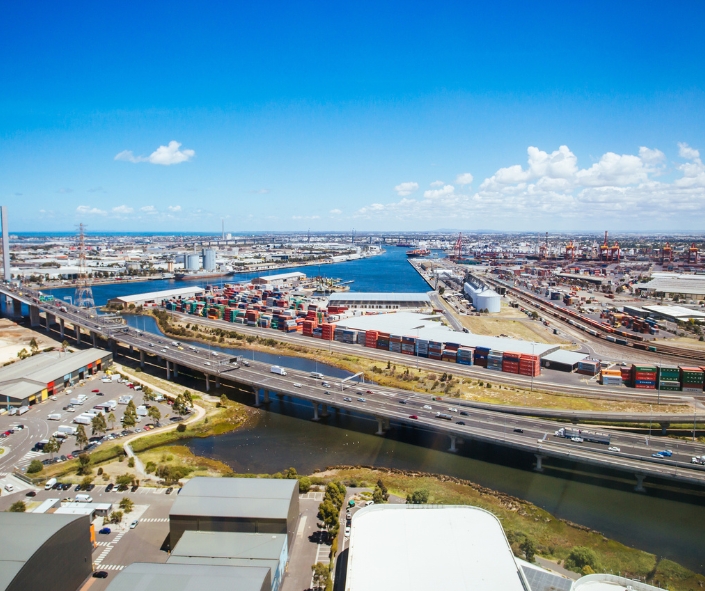 Maximize Your Tax Deductions
The fourth quarter of the financial year signals time to speak with Business Finance about cheaper commercial finance for vehicle and equipment acquisitions. Traditionally the last 3 months of the financial year is the time when many business owners assess their position and look to maximise tax deductions through purchases before 30 June. To be eligible as a tax deduction, assets may need to be operational in a business prior to that date. For some machinery and equipment time may need to be allowed for delivery, installation and commissioning. There are additional compelling reasons as to why moving now on essential acquisitions is even more important this year.
Capitalise, Optimise, Maximise, Minimise
Reasons to act now are driven by the opportunities to minimise interest payable on finance, capitalise on opportunities, optimise benefits and maximise tax deductions. A key reason is the interest rates outlook. While the latest inflation figures are seen by many as a reason for
the Reserve Bank
to put rates on hold, additional rate rises are still expected by several banks and expert analysts. The RBA has stated this in recent Monetary Policy announcements. Discussions have included the option of holding the cash rate steady. But in the minutes of the same meeting, it was stated that more increases would likely be needed. The timing of these additional rises is of course not known or locked-in by the RBA. But operators that lock-in finance for equipment and vehicles at current interest rates, may realise a significant saving on interest compared with purchasing later in the year. A higher rate means a higher cost for the total investment. Another reason is the end to a highly popular tax measure – Instant Asset Write-off or temporary full expensing. has been on the table since 2020, but conditions to take advantage of the measure may not have been ideal previously. Now that it will be off the table come 30 June, now really is the time to act.
Accelerated Asset Depreciation Measures and Finance Options
A wide range of assets may be eligible for this accelerated asset depreciation measures. They include motor vehicles, trucks, plant, machinery and equipment. The criteria for eligible assets and eligible businesses is detailed at
the ATO website
. Chattel Mortgage is seen as the most suitable form of finance to work with temporary full expensing. Speak with us for a quick quote or pre-approval today. Supply chain issues have been a major obstacle to acquiring new equipment and vehicles over the past few years. Wait times for some vehicles, especially some of the most popular dual cab utes has been lengthy. Apart from the pandemic issues, manufacturers have had to deal with computer chip shortages. Supply issues in many markets now appear to be easing, so acquiring the necessary goods may now be much easier. Capturing EOFY discounts and runout sales is also an incentive to act. Due to supply issues in recent years, these traditional sales events have not been as extensive. The new vehicle market in particular has been plagued with supply issues. But there are still suppliers that will be looking to reduce their stock levels to improve their own end of financial year position.
Commercial Finance Options
As a business owner, getting the right finance for asset acquisitions such as vehicles and equipment can be a challenging task. You may find yourself struggling to meet the requirements of most lenders that demand numerous financial records and other documents. But with Jade Car Loans, we offer various options that are tailored to your specific needs. Our commercial finance products for asset acquisitions, including vehicles and equipment, range from Chattel Mortgage, Leasing, Commercial Hire Purchase, and Rent to Own. We understand that not every business owner may have all the required financial documents to access standard financing options. That's why we offer Low Doc and No Doc options to help new, small, and start-up operations to maximize and optimize opportunities and benefits available through investment in new assets at this time.
Unlocking Affordable Business Finance
For those who require
quick unsecured business loans
, we offer
Overdraft Loans for business
. Additionally, for those who are looking for
Equipment Rent to Own
, we offer competitive rates that you can afford. Securing cheaper interest rates is crucial for a cost-effective investment in new assets and realizing your target ROI. That's where we can help your business with cheaper rates across our finance portfolio. We have access to more than 60 lenders, and we work with you and the lender to structure the loan to meet your specific objectives. We will do the hard work in sourcing the cheapest rates, so you have the time to run your business and make those important acquisitions. We appreciate that it can be a busy time in many industries, but by engaging our services to source and arrange the finance, operators have the time to run their business and still make those Q4 acquisitions. Don't let finance hurdles hinder your business operations. Choose Jade Car Loans today for the best finance solutions that suit your business needs.
To discuss the commercial finance options to facilitate your asset acquisitions, contact Business Finance Australia on 1300 000 033
DISCLAIMER: THE SPECIFIC PURPOSE IN PROVIDING THIS ARTICLE IS FOR GENERAL INFORMATION ONLY. IT IS NOT INTENDED AS THE SOLE SOURCE OF FINANCIAL INFORMATION ON WHICH TO MAKE BUSINESS FINANCE DECISIONS. BUSINESS OWNERS WHO REQUIRE ADVICE OR GUIDANCE AROUND THEIR SPECIFIC FINANCIAL CIRCUMSTANCES ARE RECOMMENDED TO CONSULT WITH AN ADVISOR OR ACCOUNTANT. NO LIABILITY IS ACCEPTED IN REGARD TO ANY MISREPRESENTATIONS OR ANY ERRORS RE ANY DATA, SPECIFICS, POLICIES AND OTHER INFORMATION AS SOURCED FROM OTHERS.