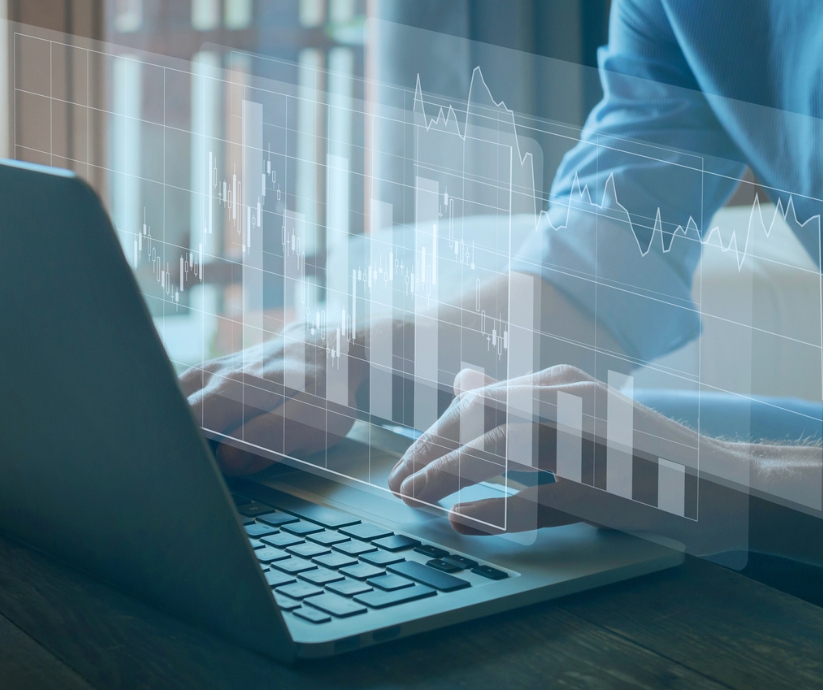 How Disinflation Affects Commercial Finance Interest Rates
Business Finance Australia covers off on the latest inflation figures from the ABS and the relevance of disinflation on commercial finance interest rates. Disinflation is the term which Michelle Marquardt from the Australian Bureau of Statistics (ABS) used to describe the two consecutive monthly figures of a lower inflation rate annually. From the peak of 8.4% reached in December 2022 and following a year of soaring rates, the ABS has now reported two monthly CPI data series of lower rates. January's rate was a significant fall to 7.4%. A smaller drop was expected by the markets for February, possibly to around 7.1%. But the figures were much better than expected with the annual inflation to February 2023 at 6.8%. The result is extremely significant for interest rates as it comes less than a week ahead of the crucial Reserve Bank (RBA) Board meeting to make the April cash rate decision. This meeting and the decision could be crucial for those intending to acquire new assets with finance. Why? Because it was decided at the March meeting that a pause in cash rate increases would be discussed in April.
Potential Pause in Cash Rate
A pause in the cash rate would typically result in many lenders also holding their lending rates steady. Providing an extended period for business owners to secure their finance at our current cheaper rates. There are reports however, that some banks still feel
the RBA
will make a further move on rates on 4 April. But there are many experts who consider this latest fall in inflation will be sufficient reason for the pause that the RBA has been mentioning since last December. Regardless of the April decision, the RBA has strongly indicated that more rate increases are in the outlook ahead. So what brought about this latest fall in inflation? We provide an overview of the ABS February Consumer Price Index (CPI) announcement to update on what price categories are easing and which are still growing.
February CPI Figures
The announcement of the February CPI figures
was made on March 29
th
by the ABS. The data shows the same main categories contributing to the ongoing inflationary pressure has had been noted in the past few months' releases. Those being housing, recreation and culture, food and transport. But as noted by Michelle Marquardt, some prices are showing signs of easing. Of particular note for those in the construction sector is the easing of building materials price increases. This is given as the major reason for a slight easing in the housing category data. The housing category has been a key contributor for some time. Due primarily to the costs associated with new dwelling construction. In January the housing category posted a 10.4% figure but that dropped to 9.9% in the latest figures. The 13% figures associated with new dwellings is noted by Ms Marquardt as the lowest figure for this category since February 2022. This is seen as an easing in materials price hikes.
Recreation and Travel Costs Experience Significant Inflation Spike
Another category which recorded a significant fall is recreation and culture. Travel and holiday accommodation is included in these figures and this was where there as a significant spike in inflation in December. The reasons being the high demand for travel at that time, spurred beyond normal seasonal trends by the absence of pandemic travel restrictions. The figure for December in this category was 29.3%. That dropped to just under 18% in January and further to just below 15% in February. Food also showed a small fall from 8.2% to 8%. Electricity prices have just been introduced as a reporting category in this data series. The figures reveal that prices have increased just over 17% annually to February. The underlying rate of inflation has fallen from 6.8% to 6.6%.
Relevance for Interest Rates
The monthly Consumer Price Index (CPI) figures are essential data for the Reserve Bank of Australia (RBA) Board's deliberations on cash rate movements. At the March meeting, the Board discussed that rates were in restrictive territory and a pause in increases may be appropriate soon. The February figures will form important information for the Board's April cash rate decision. If there is no announcement of rate rises for at least one month, it may be expected that most lenders would hold their rates steady. This situation would allow business owners an additional month to finalise major acquisitions before the next rate rise, potentially saving on interest. The timing is significant as it's the start of the final quarter of the financial year when many business owners look to make key acquisitions to optimize available tax benefits. This year is even more important due to the end of the accelerated asset depreciation measure – temporary full expensing.
Secure Your Business's Future with Low Doc Business Loans
For businesses planning to make use of this tax measure, it's an excellent time to consider low doc business loans in Melbourne, including business truck loans, and get approved for Chattel Mortgage at our current cheaper rates ahead of any further interest rate increases. Using a
small business loans calculator
can help determine the affordability of
low doc business loans melbourne
and save on interest. While experts predict an April pause, there is a high expectation that the RBA will announce further cash rate hikes in the months ahead. To ensure your business is well-prepared for any future rate increases, contact Jade Car Loans to explore your financing options and find the best rates on
business truck loans
and other vehicle finance products.
To get approved quickly for finance at cheaper interest rates, contact Business Finance on 1300 000 033
DISCLAIMER: THE SPECIFIC PURPOSE IN PROVIDING THIS ARTICLE IS FOR GENERAL INFORMATION ONLY. IT IS NOT INTENDED AS THE SOLE SOURCE OF FINANCIAL INFORMATION ON WHICH TO MAKE BUSINESS FINANCE DECISIONS. BUSINESS OWNERS WHO REQUIRE ADVICE OR GUIDANCE AROUND THEIR SPECIFIC FINANCIAL CIRCUMSTANCES ARE RECOMMENDED TO CONSULT WITH AN ADVISOR OR ACCOUNTANT. NO LIABILITY IS ACCEPTED IN REGARD TO ANY MISREPRESENTATIONS OR ANY ERRORS RE ANY DATA, SPECIFICS, POLICIES AND OTHER INFORMATION AS SOURCED FROM OTHERS.