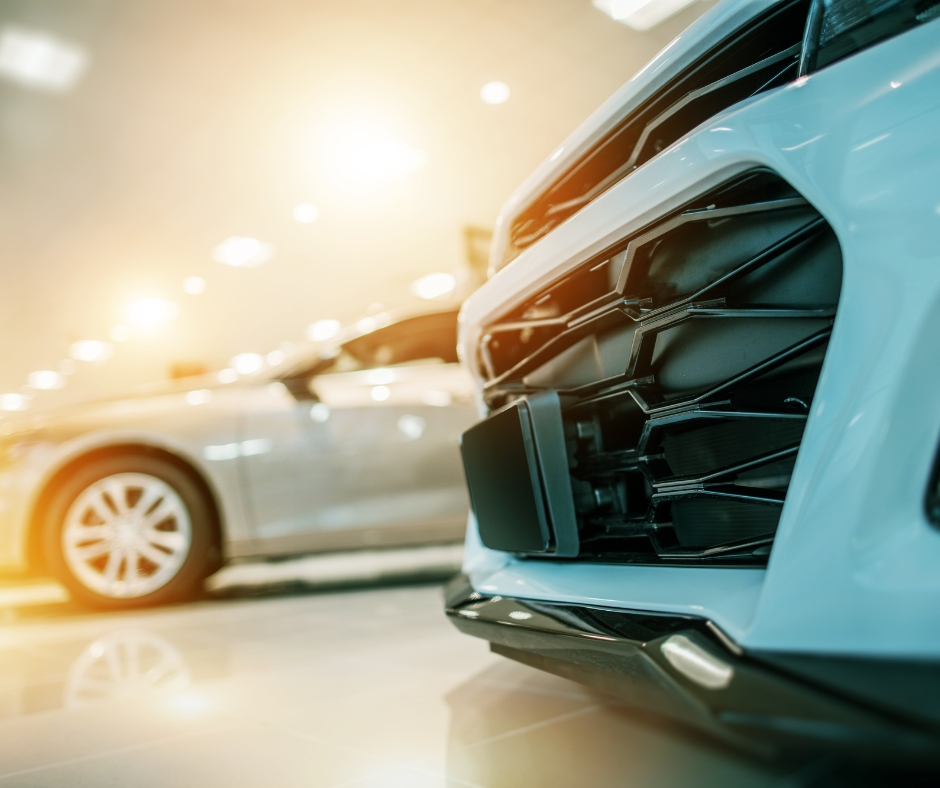 The purchase of motor vehicles is one of the most popular purposes for businesses to seek finance. Loans are available for a wide range of vehicles from quite a few sources. The motor vehicle lending market is extensive and competitive, which means there are deals and cheap loans available. Business owners can save significantly by understanding the market and knowing where to apply for
cheap business car loans
for business use We'll bring you up to speed on the business vehicle lending scene so you have the information you need to source the most suitable finance deal for your business, at the best pricing.
Types of Vehicles
Business finance is for vehicles that will be used primarily by and in the purchasing business. Private individuals purchasing cars for their own use are not eligible for business loans. All categories of vehicles are included: cab chassis, utes, SUVs, sedans, passenger cars, wagons, hatches, sports models, wagons and commercial vans. The ATO does cross-match their data with data on new vehicle registrations from the states and territories as part of their compliance processes
Business Set-ups
The minimal requirement for a business to be eligible to apply for business finance is to hold a current ABN and have identification. So all types of businesses can apply for finance and that includes small businesses,
sole traders
, ABN holders, owner-operators, SMEs, partnerships, family enterprises, and large companies. Business Finance works with all types and sizes of business structure as our broker services are not exclusive to large corporates. Many smaller businesses benefit significantly from finance broker services as they are often the ones with less time to devote to covering off on multiple finance options to get competitive quotes and typically to have far less bargaining power in terms of assets held with banks than larger companies.
Range of Finance Facilities
Businesses have the choice of a number of finance facilities (commercial loan products) to purchase motor vehicles:-
Chattel Mortgage, which is referred to as Motor Vehicle Loan or Vehicle Loan by some banks and lenders.
Business Car Loans
Commercial Hire Purchase or simply Hire Purchase
Novated Car Lease with Salary Sacrificing – a specialised finance option utilised by business owners purchasing a car for an employee where the employee agrees to sacrifice a part of their salary towards the costs of the vehicle
We have covered off on each of these loan products in our web pages and urge you to read the specifics. But as a summary, these business finance products have variations, differences, and similarities in regard to:-
Suitability for either the accruals or cash method of accounting
At what point and on what loan elements GST is applied and claimable
When and on what loan element a tax-deductible expense is realised
Who owns the vehicle during the loan term – the lender or the borrower
Entering the car as an asset/liability in the business accounts/balance sheet
The interest rate that is applicable
Consideration of the loan features and benefits from a holistic viewpoint as to which will best deliver the best outcome for an individual operation is required in selecting the loan for your car purchase. While our brokers provide advice in regard to the specifics of a loan and we source the best deals, it is not the role of a broker to advise customers on the choice of loan. So it is recommended that business owners refer to their accountant when selecting commercial loan products.
Business Loan Interest Rates
The interest rate varies across the different types of commercial loans. This is common across all lenders, not just with Business Finance. While individual lenders set their rates based on their costs in sourcing finance and their exposure to or interest in a certain market, the fundamental structure of each finance facility is the determining element with rates. Typically Chattel Mortgage has the cheapest interest rate and usually, CHP has a similar rate. Leasing is typically priced higher than both Chattel Mortgage and CHP. Refer to our comparison charts to see the interest rates we can achieve on commercial loans.
View unsecured business loan interest rates here
. While it is tempting to just choose the loan with the lowest rate, the benefits derived from other elements of the loan such as the tax deductions and ownership may outweigh the benefits realised from the lower interest rate.
Applying for Business Car Finance
When applying for business car finance, a business will be asked to provide a range of financial records and documentation so the lender can assess the risk and provide a quote. The better the quality of the documentation and the better the business credit profile, usually the better the car finance deal offered. The documents can/may include:- BAS returns,
income tax returns,
profit and loss statements, income/expenses accounts,
assets and liabilities statements
, and similar. Where a business owner does not have access to such documents, such as with new businesses that are just starting up, Business Finance has access to lenders that offer Low Docs and
No Doc Business Car Loans
. If this applies to you, please reach out to us to discuss how we can assist you.
Sourcing Cost-Effective Business Finance
At Business Finance, motor vehicle finance is our busiest lending category and we work with businesses of all types and sizes to source the cheapest car loans for all types of vehicles. Car loans are available through a number of sources including banks, finance companies,
business finance brokers
, and car dealers and manufacturers. Smart business operators tend to opt to work with a finance broker such as Business Finance as they appreciate the professionalism and specialist skills and services that a broker brings to the loan source and structure process. Saving the business person time, very often a lot of hassle and possibly confusing and managing to source the cheapest deal available across many banks and finance companies. When it comes to sourcing your next business loan to purchase a vehicle please reach out so we can source you a quote from across our lender connections and channels.
For a quote, contact us on 1300 000 033
DISCLAIMER: THE SPECIFIC PURPOSE IN PROVIDING THIS ARTICLE IS FOR GENERAL INFORMATION ONLY. IT IS NOT INTENDED AS THE SOLE SOURCE OF FINANCIAL INFORMATION ON WHICH TO MAKE BUSINESS FINANCE DECISIONS. BUSINESS OWNERS WHO REQUIRE ADVICE OR GUIDANCE AROUND THEIR SPECIFIC FINANCIAL CIRCUMSTANCES ARE RECOMMENDED TO CONSULT WITH AN ADVISOR OR ACCOUNTANT. NO LIABILITY IS ACCEPTED IN REGARD TO ANY MISREPRESENTATIONS OR ANY ERRORS RE ANY DATA, SPECIFICS, POLICIES AND OTHER INFORMATION AS SOURCED FROM OTHERS.