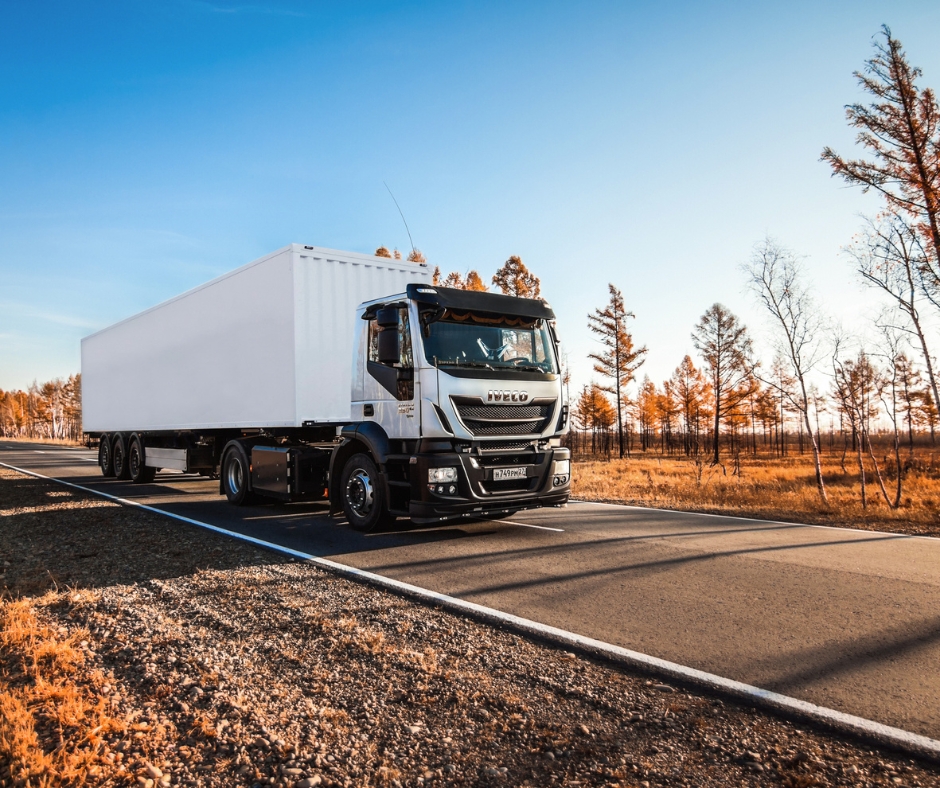 To realise the optimum benefits and outcomes from the Limited Edition IVECO Daily vehicle, cheap truck loans are available through Business Finance Australia.
This edition of the Daily Tradie Made has been brought back by IVECO due to its popularity. But the offer is only available for a limited period or while the stock is available. Considering the previous popularity, the stock could move fast. So buyers should also be fast in securing the cheap truck loans to ensure they don't miss this offer. The vehicle is likely to be a great option for operators in many industries as it is a versatile model with a factory-fitted tray. So it's ready for work. An attractive solution especially for those planning their next move into self-employment as a contractor. We offer cheap truck loans for all types of businesses including those just starting out. For new operators and ABN only holders, talk to us about
Low Doc and No Doc truck finance
. Before talking specifics of the cheap truck loans, we'll cover off on why the Daily Tradie Made could be the vehicle to drive your business to greater productivity and increased profitability.
IVECO Limited Edition Daily
This special Daily vehicle is offered with a larger tray – a super tray, as well as a longer warranty.  The vehicle is one of IVECO's Daily E6 cab chassis models with that longer, 4.5m super tray. The tray's dimensions (internal) are 2218mm width x 2500mm length.  It is constructed from a heavy-duty standard of aluminium and comes as factory-fitted. Having the factory-fitted super tray presents a number of key benefits which add to the attraction of this offer. The alternative to factory-fitted is of course organising body fitment post-purchase. With the supply chain issues across many manufacturing sectors at the moment, the wait for that process could be significant. That's a lot of time that your vehicle is not working to generate income for your business. Another benefit relates to the truck loan. Where a truck and tray are acquired as the one unit at the same time, the total cost of the purchase can become the total amount for the truck loan. This means one monthly repayment to cover the entire working vehicle. The alternative, where the tray is an after-purchase acquisition, does not offer the same benefit. Depending on the circumstances as there can be exceptions, the tray - both cost and fitment, would not be able to be added to truck loan. The tray would need to be funded or financed separately. An added expense which may put pressure on cash flow. This IVECO super tray is Australian-made and is loaded with features to make every workday a lot easier for operators:- load restraint points; protection for windows; rope rails; corner step; tube heading; and it has a generous payload of 1900kgs. This limited edition IVECO is ideal for big loads and for towing trailers and equipment. A Euro 6 3L turbo diesel powers the Daily Tradie which includes auto transmission, 8 speed. The Daily does not require a truck operator licence, just the standard car driver licence. Providing employers with greater staffing options which is extremely relevant in the current tight labour market. Safety systems are abundant and impressive. Including front and rear ABS; AEBS, DRLs, 4 air bags, IVECO's ESP9 tech suite and a whole lot more. The cab is designed for driver comfort and efficiency, as you would expect from this highly regarded brand. It all adds up to a great option for many businesses to upgrade their fleet. But the offer ends by 30 June or possibly sooner if it sells out faster. Time to talk truck finance!
Securing Cheap Truck Loans
While the IVECO sounds like a great option for many applications, finance still needs to also be workable for the business. The choice of truck loan product needs to suit the business set-up and the interest rate needs to deliver a cost-effective repayment schedule. The choice of loan products includes Truck Leasing, Rent to Own, Commercial Hire Purchase and
Chattel Mortgage
. Business owners may need to refer to their accountant to discuss which finance product will best work with the accounting method used by the business and will best contribute to achieving key financial goals. Note that the 30 June IVECO deadline also coincides with the expiry of Instant Asset Write-Off or
temporary full expensing
. For operators looking to optimise the cost-effectiveness of their IVECO purchase with this tax measure, request a quote from us for Chattel Mortgage Truck Finance. Across our full selection of cheap truck loans we focus on securing the best interest rates currently available and individually structuring the finance to ensure it will work efficiently and effectively with cash flow. To be organised on the first visit to your local IVECO dealership, speak with us about a pre-approved truck loan. The interest rate and other loan features will be the same as a post-purchase loan and having finance finalised ahead of time can provide increased confidence to place that order.
For cheap truck loans on the latest IVECO Daily, contact Business Finance Australia on 1300 000 033
DISCLAIMER: THE SPECIFIC PURPOSE IN PROVIDING THIS ARTICLE IS FOR GENERAL INFORMATION ONLY. IT IS NOT INTENDED AS THE SOLE SOURCE OF FINANCIAL INFORMATION ON WHICH TO MAKE BUSINESS FINANCE DECISIONS. BUSINESS OWNERS WHO REQUIRE ADVICE OR GUIDANCE AROUND THEIR SPECIFIC FINANCIAL CIRCUMSTANCES ARE RECOMMENDED TO CONSULT WITH AN ADVISOR OR ACCOUNTANT. NO LIABILITY IS ACCEPTED IN REGARD TO ANY MISREPRESENTATIONS OR ANY ERRORS RE ANY DATA, SPECIFICS, POLICIES AND OTHER INFORMATION AS SOURCED FROM OTHERS.