Get Started
Compare 60 lenders in under 2 minutes
Loan Amount
This won't affect your credit score
Loan Products


Insurance Premium Funding

While many consumer insurance products include the option of paying premiums in monthly instalments, an instalment payment plan is not usually available on insurance policies. Some commercial insurances attract significantly large premiums which are payable annually. When the due date arrives, making the payment can place considerable pressure on the cash flow. But defaulting on the premium payment or late payment may put the venture at risk of not being covered by the insurance policy.

For this purpose, Insurance Premium Funding, referred to in financial services as IPF, is available. This is a specialist lending facility which is offered by a specialist group of lenders and enables enterprises continuity of insurance coverage while paying the premium in instalments.
This won't affect your credit score
Features


IPF Explainer
A loan arrangement is established between the entity and the lender, often negotiated by a commercial loan broker.
Negotiations will include establishing the interest rate, the term of the loan – one-off or ongoing, the number of instalments, and the fee structure.
The lender extends the total amount of the premium to the entity to pay by the due date.
The entity then repays the lender on pre-arranged terms.
Terms may be the premium paid in monthly, quarterly or 6-monthly instalments to the lender.
Interest is charged accordingly at the rate negotiated.
The lender charges a fee for service and other charges may apply. These will vary from lender to lender.
IPF can be set-up for each premium on an annual basis or on an ongoing, renewable loan arrangement.
Premiums from $5,000 to over $1 million can be eligible for IPF.
Process


Insurances Which Can Be Funded

Enterprises in different industry sectors will face a range of large insurance premiums, which may include:-
Carrier liability in the transport sector.
Large vehicle fleet insurance policies.
Professional indemnity policies.
Public liability in high-risk industries.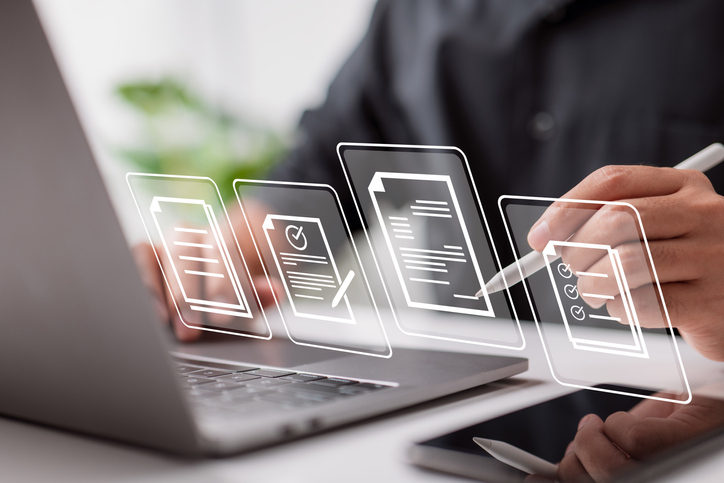 Connect with us


Sourcing IPF

If your venture is under pressure to meet annual insurance premiums, then IPF could be a workable solution for you. We have contacts with private loans and non-bank lenders that operate in this sector and with finance brokers that can negotiate a solution for you.

Connect with us for contacts in regard to Insurance Premium Funding.
FAQs


Insurance Premium Funding
Paying large insurance premiums in instalments rather than in one large annual payment. Annual payments of large premiums can place pressures on cash flow. Insurance Premium Funding (IPF) is a lending product, provided by specialist lenders that provides funding specifically for insurance premiums. The business pays the lender in instalments as agreed. Instalments can be monthly, quarterly or six monthly. Interest is charged based on the amount of the total premium and the terms.
Individual lenders will have their own guidelines as to the minimum and maximum premium values that they will fund. Typically the minimum premium which can be financed with this product is $5,000. The maximum may be in excess of $1million.
Carrier liability insurance premiums are suitable for this type of finance. The large annual premium can be divided into smaller instalments due over the 12 months, to ease cash flow pressures. Individual arrangements are made between lender and the entity.
Many different types of insurance policies may be eligible for and suited to this funding product. They typically include policies which attract large annual premiums between $5,000 and $1m. These can include carrier liability for transport operator, vehicle insurance on large fleets, professional indemnity required in legal, medical and other professions and public liability policies for high-risk sectors.
The interest rate on this type of financing is quoted based on individual needs of a business. The lender assesses the finance application and creditworthiness of the operation and takes into consideration the amount of funding required in preparing a finance offer. The timing of the instalments – monthly, quarterly or 6 monthly, will determine the total interest payable.
The purpose of this type of funding is the break down large annual premiums into more workable amounts to suit the cash flow of the individual operation. Instalment terms are negotiated individually. The options can include a monthly instalment, quarterly payments or two instalments at 6 monthly intervals.
IPF is a specialist commercial financing solution. It is not offered by all banks and lenders that operate in the commercial finance sector. Non-bank lenders are the main source of this financing product. Commercioperators may choose to engage with a specialist commercial finance broker to assist in sourcing this funding product.
Yes, subject to lender approval. The medical sector typically faces large premiums for indemnity policies. IPF may present a cost-effective solution. Individual medical practitioners, practices and large medical centres and facilities may seek this finance option.
Yes. Public liability policies for operators in high-risk environments may attract large insurance premiums. IPF allows for the large annual premium to be paid in smaller instalments over a 12-month period. The interest rate and terms are structured to meet individual requirements.
Yes. The legal profession can attract large premiums on professional indemnity policies. IPF provides for the annual amount due to be paid over a 12-month period. The instalment schedule is agreed with the lender, to best suit the individual requirements. Individual legal practitioners, solicitors, barristers, legal firms and other entities may consider IPF.
As a commercial financing product, interest is payable on IPF. The interest rate is quoted by the lender after consideration of the application and loan amount. The interest is calculated based on the rate, the amount and timeframe of the instalments. Two six-monthly payments would attract a greater total interest payable than 12 monthly or 4 quarterly instalments.